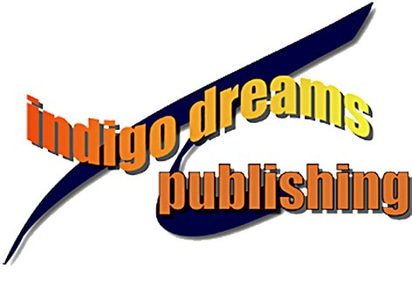 This collection touches on the poet's childhood memories of living in Africa – her feelings of being in awe of so much and yet uncertain about many of the happenings. Most of her travel poems in India relate to incidents that have made her question herself – some of the poems about her Polish mother and her suffering post-WW2 echo throughout the collection.
THE AUTHOR
Audrey Ardern-Jones spent her childhood in Africa where her English father and Polish mother were posted. She's enjoyed a wonderful nursing career, specialising in cancer genetics. Audrey has always loved the Arts and founded The Poetry & Music Ensemble in 1984. Audrey's poems are widely published and have won prizes or been commended in international competitions. Currently, she is Artist in Residence at The Royal Marsden NHS Foundation Trust and is an active supporter of poetry projects in her community of Epsom & Ewell. 'Doing the Rounds' is Audrey's debut collection.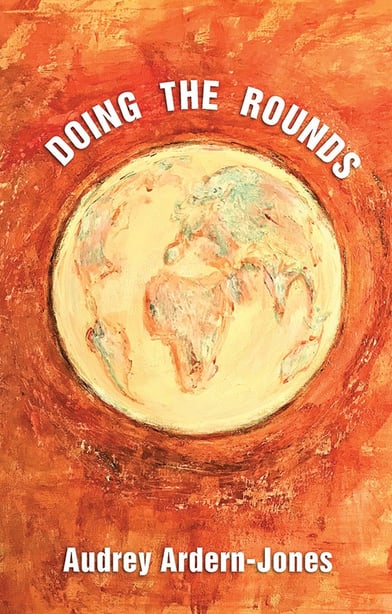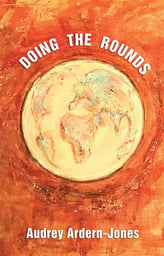 ISBN 978-1-912876-15-0
Paperback
64 pages
£9.99 +P&P
"Ardern-Jones is a poet with an artist's painterly sensibility, a musician's fine ear, a nurse's affinity for strangers and their plight. Poems for the ear, poems of language – Polish and Bemba, Portuguese and English. An intelligent, finely crafted poetry of curiosity and caring, of listening and loving, of humour and hope."
Paul Stephenson
"These poems have an openness and generosity of spirit with a precise use of language that brings the reader into the world of what it is to be human. Ardern-Jones's rich cultural heritage and work experiences are rooted in the living world. The book explores love and friendship across boundaries."
Wendy French
"These are poems that take us round and through a life, illuminated by sharp-eyed observation, personal insight, and most of all a generous sense of our shared humanity."
Robert Seatter
Audrey Ardern-Jones
Doing the Rounds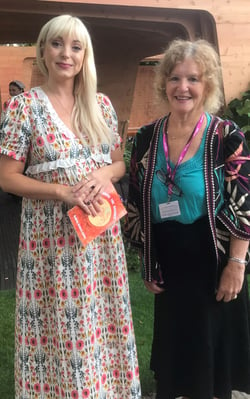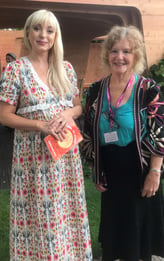 Audrey with Actress Helen George at Chelsea Flower Show 2021.