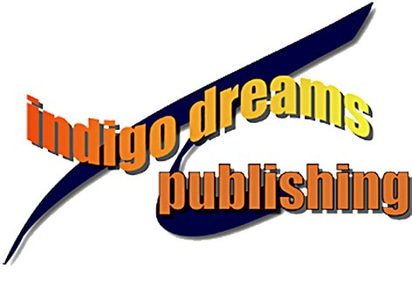 FOR GEOFF STEVENS POETRY PRIZE CLICK HERE
Indigo Autumn Poetry Prize - CLOSED
Indigo First Collection Competition - RESULTS (Scroll down)
INDIGO AUTUMN POETRY PRIZE 2023
NOW CLOSED
PRIZES: 1st £250; 2nd £100; 3rd £50
plus magazine publication
RESULTS will be published on this website by 15th December 2023.
Thank you for supporting this competition ... and good luck!
Chris Hemingway is a poet and songwriter from Gloucestershire. His most recent pamphlet 'Tea Stains on the Reading List' was published by Hedgehog Press in 2023, and previous publications include 'paperfolders' (Indigo Dreams 2021) and 'Party in the Diaryhouse' (Picaroon 2018)
Chris works as an accountant in the NHS, and also volunteers for Cheltenham Poetry Festival and Cheltenham Parkrun, sometimes on the same day.
INDIGO FIRST COLLECTION COMPETITION
Thank you to everyone for taking part in the competition. The standard of writing filled us both with huge optimism for the future of poetry. All those mentioned had the potential to be fine collections, worthy of being given a wider audience. Please feel encouraged by this, even if you weren't one of our winners.
More competition opportunities will be coming up soon!
TWO winners will have their debut collection published in 2024 and receive a royalty contract plus 25 free copies.
Congratulations to both Leah and Christine on two brilliant collections.
UNMAPPED PATHWAYS - Pamela Jamison

DISENTANGLEMENTS OF GIRLHOOD - Alice Brooker

VICTORIANA - Hilary O'Sullivan

THE LIE OF THE LAND - Laurence Morris

ONEIRONAUT - Leah Larwood

THE SHAPE OF OUR LIVES - Mary Anne Smith Sellen

KITTIWAKE DANCING ON A CLIFF LEDGE - Sarah MacLeod

POST IT NOTES TO TIME - Corinne Lawrence

THRENODY - Adam Cairns

THE ORCHESTRA IS DISBANDING - Sarah MacLeod

AFTERLIGHT - Christine Griffin

TOES IN THE WATER - Alison Campbell

AND THE THIRD WISH - Dominic Weston

FRAGILE ISLANDS - Christine Hollywood

THAT WHICH MOVES - Siobham Tebbs

A TEAR IN THE VEIL - John Bowen

RONDO - Diana Sander

NOWHERE NEAR AS SAFE AS A SNAKE IN BED - Susie Wilson

KNUCKLEBONES AND PEGS - Pamela Gormally

LIGHT - Dharmavadana

SEEKING BRIGHTER FREQUENCIES - Denni Turp

A THREAD OF THROUGH-AIR - Susann Harding

THE ABANDONMENT OF CULTURE - Jenna Cazalet
ONEIRONAUT by Leah Larwood
FRAGILE ISLANDS by Christine Hollywood
ONEIRONAUT - Leah Larwood

NOWHERE NEAR AS SAFE AS A SNAKE IN BED - Susie Wilson

KITTIWAKE DANCING ON A CLIFF LEDGE - Sarah MacLeod

AFTERLIGHT - Christine Griffin

TOES IN THE WATER - Alison Campbell

FRAGILE ISLANDS - Christine Hollywood

THE ABANDONMENT OF CULTURE - Jenna Cazalet

KNUCKLEBONES AND PEGS - Pamela Gormally

LIGHT - Dharmavadana