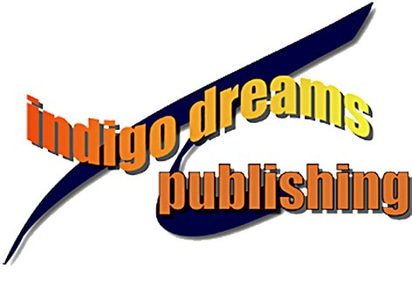 Slowly as Clouds is a meditation on mortality, a compassionate invitation to embrace both life and death. Jane Campbell worked for 20 years as a trained counsellor with men, women and children living with and dying from A.I.D.S. So when her Mum began to die, Jane understood what was happening but never dreamt that her death would bring them both such emotional healing.
JOINT WINNER GEOFF STEVENS MEMORIAL POETRY PRIZE 2021
THE AUTHOR
Jane Campbell, only child of a Falls Rd, Belfast Dad and an English, strike leader Mum. She lives happily in an off-grid homemade tiny house, overlooking the Cwm Teifi river, growing food and working with other writers.
She describes herself as 'an eco-feminist rebel-dyke poet'. We'd just like to amend that to '… prize-winning poet.'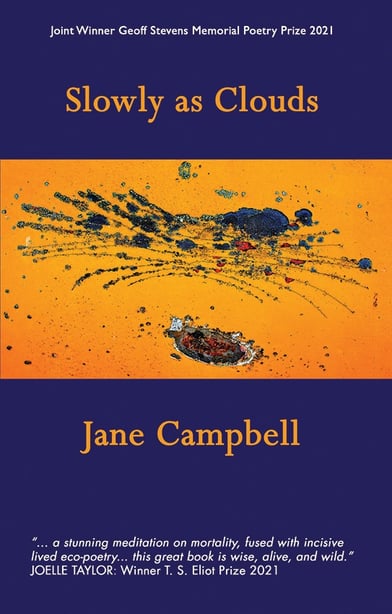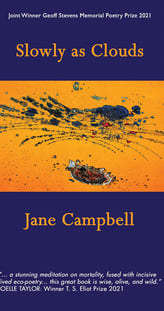 ISBN 978-1-912876-68-6
Paperback
52 pages
£9.50 +P&P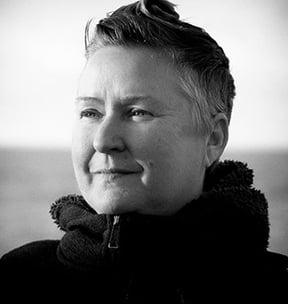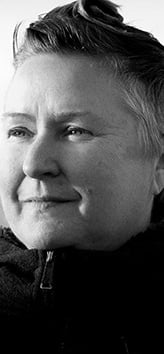 "'Slowly as Clouds' is a stunning meditation on mortality, fused with incisive lived eco-poetry. Somewhere between grief and growing, this great book is wise, alive, and wild. Highly recommended."
~ Joelle Taylor (Winner T.S. Eliot Prize 2021)
"There is a strong holistic, whole-made sense to these, which perhaps stems from the poet herself living so close to the land. Mother Nature feeds her; these poems, in turn, feed us. Juicy and rich, heartful and hymnlike, this is a collection that, in its mixture of joy and sorrow, quite simply sings."
~ Mab Jones (BBC radio presenter and author)
Jane Campbell
Slowly as Clouds