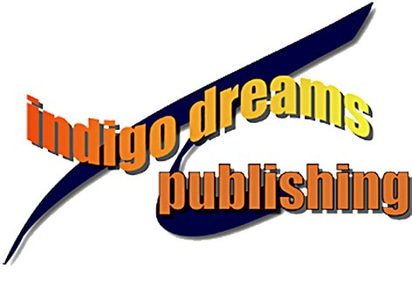 There's nothing like a pandemic to reveal the vulnerability of humans and to pinpoint our humble place within the living world: 'Maybe I'm no different from these sheep/teetering on the blade of a steaming volcano'. All that sets us apart is language, but we often fail to communicate. A trip to the hairdresser ends badly. A teenager weeps over a French menu. Despite our human fallibility we are like sunflowers – endlessly resilient, bright with hope.
JOINT WINNER GEOFF STEVENS MEMORIAL POETRY PRIZE 2021
THE AUTHOR
Sallie Durham lives in Sussex with her human and animal family. She attended Sussex University then qualified as an English lecturer in further education. She later became an EFL teacher, hosting and teaching students from around the world. Her poems and short stories have won prizes and been published in magazines and anthologies. 'I Left My Hair in San Francisco' was joint winner of the Geoff Stevens Memorial Poetry Prize 2021 and is her debut collection.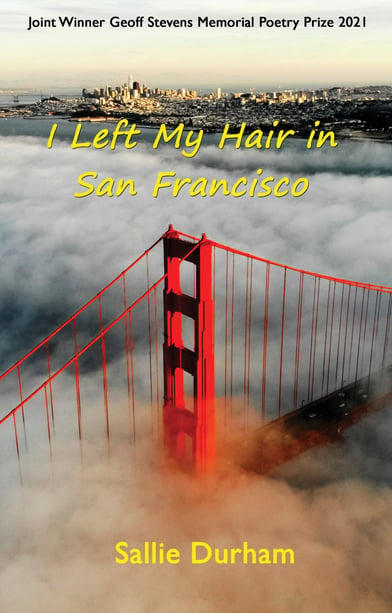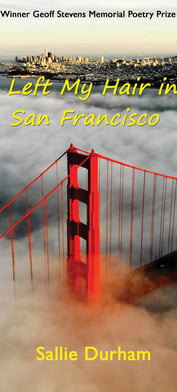 ISBN 978-1-912876-67-9
Paperback
54 pages
£9.50 +P&P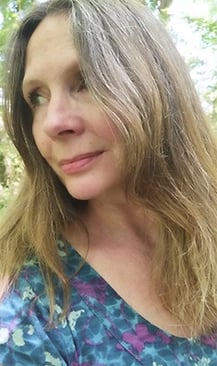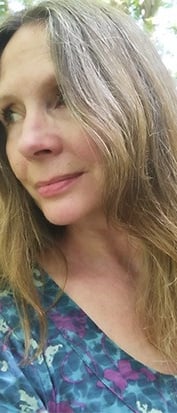 "The hum of the English countryside runs through these poems. By turns playful, clear, elegant and haunting they observe family and landscape, love and loss with a sure eye. Who are we, Durham asks, and how do we live in these difficult times? Here the snowdrop appears 'green-inked, three-winged, secret as the moon.' A beautiful and finely wrought collection."
~ Janet Sutherland
"Here are poems that will take you by the hand, dance you in the light until you too are 'caught in a fall of honeylight'. Here are songs written in the rhythm of praise where joy is found in the colourful feast of life."
~ Alison Lock
Sallie Durham
I Left My Hair in San Francisco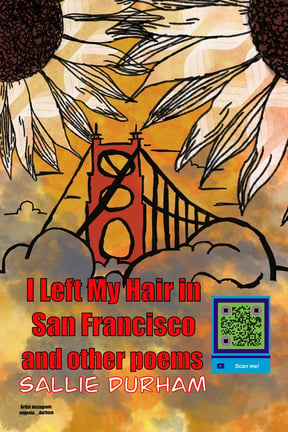 To find out more about Sallie & visit her website, click HERE