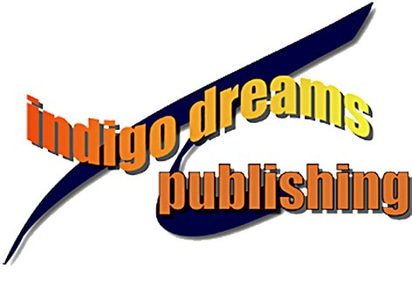 'Learning Springsteen on my language app' is a poetry collection which takes everyday objects and happenings and twists them into the surreal.
Conversations with the dead sit next to fantasies about the perfect white shirt, a party to celebrate the end of the world nestles next to a memory of a Shell Petrol Station. As the title poem suggests, an investigation of language prevails in this collection, with poems about sitting in on an adult literacy class, a debate about gravestone inscriptions and an unsuccessful poetry workshop.
JOINT WINNER GEOFF STEVENS MEMORIAL POETRY PRIZE 2022
BOOK OF THE MONTH - POETRY KIT October 2023
THE AUTHOR
Sarah Salway is a poet, short story writer and author of three novels. Her poetry has won several awards, and been published widely. She has received residential fellowships from Hawthornden and VCCA, and spent two years as the Canterbury Laureate. www.sarahsalway.co.uk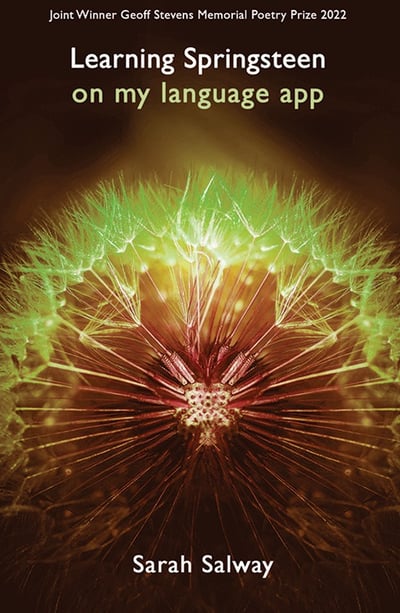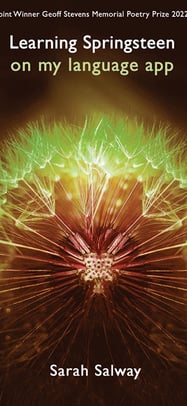 ISBN 978-1-912876-76-1
Paperback
52 pages
£9.50 +P&P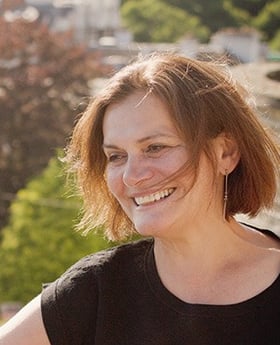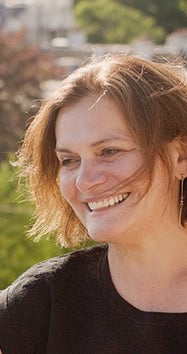 "...every story that needs to be told
bubbles up like the blood
she licks clean with her tongue."
Sarah Salway
Learning Springsteen on my language app